Digital Marketing Consultant Agency Service
As part of our online marketing agency service at DMMBlitz we provide a digital marketing consultation service.
Not only do we act as a provider of internet marketing services but also advise, audit and carry out feasibility studies, assessments and audits of the best online marketing channels to fit a businesses exact needs and requirements within your scope of carrying out business online and offline.
Usually our clients main focus is to generate leads and increase conversions and as such sales and revenue. As a digital marketing consultation agency we specialise in developing, delivering and then overseeing and monitoring your business's organic and paid online marketing operations. We'll help your business refine and develop a clear strategy and set of goals so you can avoid the missteps and false starts that come with going it alone.
A breakdown of the digital marketing, and the creative spectrum we currently cover is as follows:
The importance of using a digital marketing consultant for your business cannot be overstated. DMMBlitz will help you grow your business through strategic assessment and planning.
Whether your business is already using digital marketing channels and has an existing online marketing strategy, is a new startup looking to expand onto the online marketplace or an existing business looking for further opportunities we can help refine and optimise strategies, identify new opportunities to increase customer engagement or plan and implement an entirely new bespoke digital marketing package for your business.
Definitive campaign planning and project management has been said to be over 350% more effective than digital marketing carried out without a clear strategy and course of action. At DMMBlitz we have generated returns in excess of 300% over and above what would have been recognised elsewhere and have been operating for almost 10 years.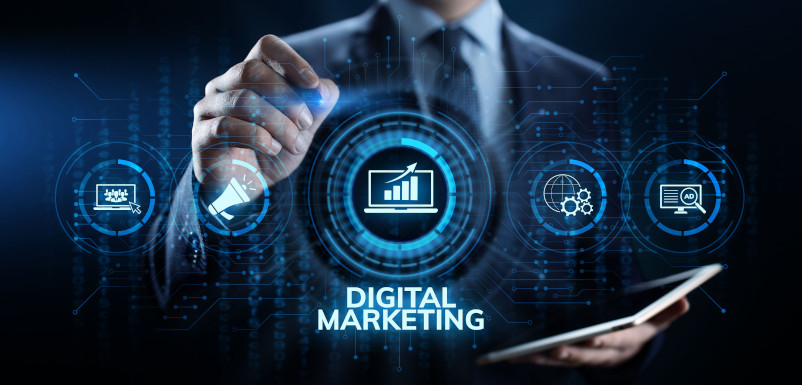 Returns In Excess Of 300%
Reasonably Priced
Full Digital Marketing Spectrum Coverage
Certified Professionals
We have digital marketing consultation packages available to suit all budgets and requirements please contact us now for the quickest lead times and best rates available. Or feel free to read on and discover more about our consultation process.
The service we offer can range from a brief benefits analysis, with weighted recommendations specifically for your business and its intended goals, right through to full reports, studies and assessments covering services across all digital marketing channels and optimisation techniques currently available.
Initially we will provide a consultation so we can clearly understand your business's goals in both the short term and long term. DMMBlitz will also take a technical approach from multiple angles including a full site audit along with an audit of current channels being used for digital marketing.
Once this is complete we can move onto the strategy development phase to pinpoint exactly which channels will provide the best results inline with your business's goals.
We will use our in-house algorithm to generate a weighted output with recommendations and scoring on which digital marketing services may provide the best returns applicable to your business's goals and sector.
This will include the option for a feasibility assessment and cost benefits analysis on how much revenue a digital marketing ads budget is able to return, with ROI projections provided in both a numeric and percentile format.
Assessments and projections can be provided for all online marketing channels, a range we see most relevant to your business or specific internet marketing channel preferences your business nominates.
A full written report will be provided to clients, the scope of which will depend on the depth of the consultation agreed upon during initial deliberation. Weighted recommendations based on our in-house algorithm and consultant review will be provided. The assessment will include scale recommendations, cost estimates, an implementation timeline and any other information relevant to the specific processes covered as part of the digital marketing consultation agreement.
Once the consultation procedure is complete, rollout of digital marketing agency services and optimisation can commence. A clear course of action will have been laid out with a strategy, framework and set of goals in place.
At this point our certified online marketing professionals will begin work on your business's bespoke strategy for growth and future prosperity.
Digital marketing agency services can be broken down into the following three steps. Strategic planning, implementation, management. At DMMBlitz we can become involved with your business at any stage of the internet marketing journey. Be it strategy cvelopment, creative design, implementation or monitoring and management.
Projects we've been involved with are detailed in the our work section of the site, the top item is a good example of a digital marketing project we've been involved with from design to optimisation.
DMMBlitz we are able to provide online marketing consultation services to businesses of all sizes. A bespoke consultation package can be created for any business, specific to your company's unique requirements and goals. Contact us now for the best available rates.
We're interested in talking
about digital marketing for your business.