Content Marketing Agency – Content Creation For Digital Marketing
Content marketing is the strategic marketing methodology for creation and distribution of high quality content relevant to your business, products and services.
It's purpose is to attract, acquire, engage and retain a clearly defined and relevant audience to your business and your business's goals. The end objective being to drive customer action inline with these goals, this is usually a profitable customer action. However, content marketing can be used to draw traffic into any point of the customer journey and marketing funnel.
In a nutshell, content marketing is the art of answering your audience's key and unique questions with custom information that they won't find anywhere else. When done correctly this will put your business's content at the top of search results generating high quality traffic. Furthermore, earning high quality backlinks to this unique content from elsewhere online and offline.
Content marketing incorporates media like educational articles, blog posts, video content, e-books, apps, entertainment and webinars that answer unique questions people have within audiences that have an association to products and services your business offers.
Content marketing services, depending on how they're carried out can have an effect on, and can be related to off-page SEO, in some forms. With search engine ranking algorithms becoming more and more sophisticated both technically and in their reach, any online content related to, and somehow linked to your business will effect search engine ranking positions (SERP) and have an influence with ranking algorithms calculations for key terms directly related to your business, products and services.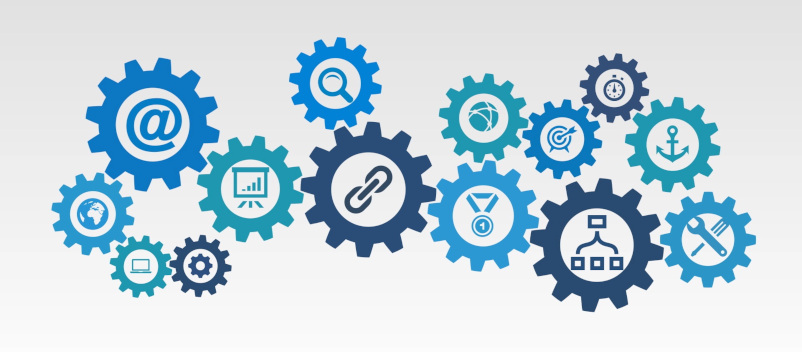 Engage & Expand Your Audience
Acquire New Customers
Increase Revenue
Impact Off-Page SEO
At DMMBlitz our content marketing agency service whilst generating new high quality traffic, will also beoptimised to have the maximum possible impact on off-page SEO, to provide our clients with the best possible results for your digital marketing spend. If this is something that your business is interested in, contact us now for the best rates, we have multiple packages and tiers available.
As a digital marketing company we also offer an SEO service which covers on-page SEO, technical SEO and off-page SEO, this is an individual service separate from content marketing that you can find details on here. Or read on for a more detailed look at our content marketing service and process.
First of all we will conduct an audit and consult with your business regarding your audience, expectations and goals for the content marketing. As detailed earlier, content marketing can take on multiple forms, at this stage we will look at the options and decide on a framework for content distribution. This may involve single or multiple channels for publishing content.
Traffic estimates, trend analysis and detailed keyword research will take place to determine the best possible content marketing solution for your business. We will consult with you during this process in order to achieve an expected outcome that meets your business's goals for the original content creation.
Should video content marketing be defined as part of the content marketing strategy and campaign we will begin to liaise with our production studio at this point.
The creative agency process begins, how involved in the creative process your business would like to be is completely at your discretion. Detailed content research will be carried out, inline with the first stage content marketing audit and consultation. Content creation is made easier with input from your business, after all, your know your business, products, services and most of all, your customers and potential audience best.
During content production all content will be optimised to give the best possible results. Should website updates be required for the delivery of the creative content we will carry them out, usually with no down time for your existing digital marketing infrastructure. If any services need to be taken offline in order to perform updates, this will be done at a time which causes minimal possible disruption with current online marketing.
With content marketing, creative design services are almost always integrated into the finished content, our designers will have no problem producing the highest quality media to compliment the published creative and draw the maximum possible engagement from your audience. If your website was designed by our web design agency service we will already have a lot of media at hand from the branding and design service which took place for your business previously.
The original, innovative, new creative content produced and designed inline with the initial concept will be published online. Once published the necessary technical SEO will take place to ensure your strategic content consultancy service creative is listed within search engines and ready for your audience to pick up on, and engage with.
If your business is using one of our other digital marketing services like social media advertising or our email marketing service, existing audiences and qualified leads can and will be notified by us as part of this service. Or of course, if you're managing these services yourself, at this point it would be the ideal time to post social updates or send out an email.
Now that the content development and production stage is complete, and the completed creative has been published we will be able to monitor performance as full analytics will be configured so crucial metrics data can be monitored to test the success of the creative content strategy. This performance analysis enables us to gain valuable insight for the production and development of future creatives at the DMMBlitz content marketing agency.
DMMBlitz can create a bespoke product, no matter what your business's requirements are we will craft a creative solution to suit. Multiple tiers and packages are available for this digital marketing service, contact us now for full details and the best available rates.
We're interested in talking
about digital marketing for your business.