Social Media Marketing Agency & Social Media Management Services
Let DMMBlitz manage your company's social media marketing presence. Our certified experts will use individual or a combination of social media platforms from the industry's top players Facebook, Instagram, Twitter and LinkedIn.
Promote your business, products and services across social media networks. Give your digital marketing a social twist and use DMMBlitz as your business's social marketeer.
Social media marketing services are an extremely diverse area to cover with endless possibilities for a successful digital marketing strategy. At DMMBlitz we cover social media management from several aspects, paid ads & social content updates. Content, ads copy and targeting will be fully optimised to fit your social marketing strategy. We'll leave the social engagement to you, as you know your customers best!
Social media optimisation or SMO is a separate online marketing optimisation service we offer, which includes branding, design and optimisation of your various social media pages and static content. This includes the addition of social functionality and elements that may also be required for your business's website.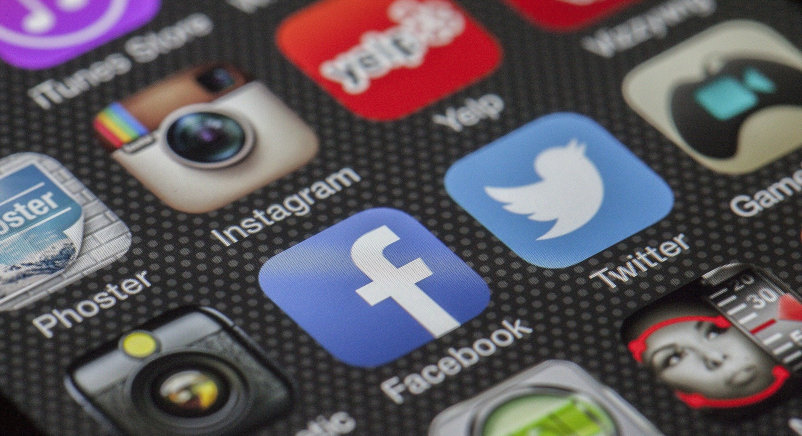 Top Social Platforms
Optimised Content
Build Your Brand Reputation
Certified Professionals
Guaranteed Results
With social media marketing set to overtake search engine marketing in the near future, can your business afford to miss out? We highly recommend you use the SMO service before beginning your business's social marketing campaign. Package discounts are available, contact us for more info, or read on for details about SMM for your business.
Between Facebook, Instagram, Twitter and LinkedIn all sectors of the social media spectrum are covered. At DMMBlitz we will create your business a bespoke social strategy to fit your company's individual needs and marketing goals. We will perform a full audit and SWOT analysis of your company's existing social media presence across the social media networks we cover.
After consultation and review of your business's goals and marketing expectations and with the careful research carried out by our certified professionals we will outline a best fit strategy to reach your intended target audience. The social media marketing strategy may involve a single or multiple social networks for implementation and delivery, actual networks used are subject to client approval.
With the information gathered during the SWOT analysis and audit which includes account attributes, analytics data on engagement, audience, publishing, branding, impressions, clicks, demographics, and referral traffic metrics. We will begin to implement and rollout your new bespoke social marketing campaign as defined and laid out during the consultation phase of the SMM service's strategy development.
As mentioned earlier it is highly recommended that social media optimisation has already taken place on the platforms outlined for the social media marketing campaign before any online social marketing begins.
It is crucial for the success of the campaign that social pages and profiles are optimised before driving traffic to them, as a social media agency we may not be able to recommend any social marketing services depending on the current state of your company's static social media content and social functionality on your website if it is not already updated to a level considered optimised.
Several channels of progression for social media management are available to DMMBlitz clients from this point, any combination can be chosen:
Paid Social Ads – Managed
Paid Social Ads – Handover / Client Managed
Social Content Scheduling – Managed
Social Content Scheduling – Handover / Client Managed
Details are as follows:
Paid Ads – Managed:

As social media ads accounts should be audited & optimised on a regular basis, larger accounts more frequently. Management, monitoring, optimisation and performance planning is recommended by Facebook, Instagram, Twitter and LinkedIn to keep up with the latest market shifts and trends, and to ensure your business is only paying for the highest quality social media traffic available. DMMBlitz's certified professionals are trained to keep your businesses ads accounts up to date and optimised.

Paid Ads – Handover:

It is strongly recommended that our social media agency service should be taken on an ongoing basis, with a retainer agreement in place for us to monitor and optimise your business's ads accounts to ensure the best possible results. If you wish to manage your account within your business's own workflow we will be available for future audits and optimisation if deemed necessary.

Content – Managed:

A Weekly, or Monthly template is available to fill in on our online office for your business to provide post content or ideas and any required images or video for the specified period. Your content will be optimised and delivered via the specified social media platforms on a schedule optimised basis. Don't worry, you'll receive an email reminder to provide the content a few days before it's due.

Content - Handover:

If you're happy with handling content creation and delivery within your business's own workflow we will provide optimisation guidelines derived from the SWOT analysis and audit we carried out as part of the social media marketing service. This will enable your business to optimise the content you post in-house..

It's important to note that some performance optimisation features and configurations require a certain amount Ads & Analytics data/metrics, which may take time to log. If your business is building a social media audience from the ground up it will take time to acquire and build, smaller business sectors will take longer.
At DMMBlitz we only configure accounts to obtain the highest possible quality audiences, we will not spend account budget to create audiences or show ads to people that have limited interest in your business, products or services. If your business's social accounts are new and not optimised, or still require setting up, we will require you to use our SMO service before beginning your business's social marketing campaign.
DMMBlitz has packages available for all budgets and a tiered pricing model depending on the level of service required. We have discounted social media optimisation & social media marketing bundles available, contact us for more details.
We're interested in talking
about digital marketing for your business.