Business Signage, Shop Signs, Office Signs, Van Signs, Custom Signage
At DMMBlitz we offer all clients who use our digital marketing agency services the option of custom design and branding for their offline media and signage.
This will allow your business to streamline the entire media process. Whether you're a business that needs a revamp or you're a startup requiring a full new bespoke signage package our designers will evaluate your company's requirements, design as necessary and deliver and install your bespoke business signage solution.
Our designers have vast experience in the development and installation of all forms of business signage. Magnetic signage, van signs, shop signage, office signs, custom signs, cafe signs and boards, retail advertising signs, magnetic van signage decals and more. Additional sign making services we are able to offer include window displays, exhibition displays & trade show displays for one off events or promotions your business may offer.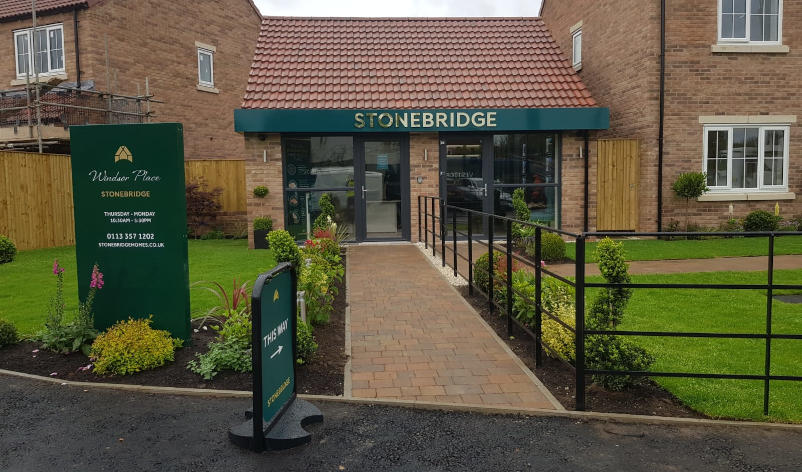 Highly Skilled Sign Makers
Signage For All Purposes
Professional Installation
Optimised For Social & Digital Marketing
A quality online digital marketing presence is essential for most businesses to compliment and embellish their offline physical presence and signage. We are able to offer your business a fully streamlined solution to fit all your marketing needs and deal with both tasks as a single process.
This puts us and your business in a position to merge online and offline media by adding QR codes, social media profile names and of course details off your website, email address or any other data relevant to your business's advertising. Contact us now to discuss your sign making requirements or read on for more detailed information on the process for your bespoke signage solution.
Initially we will conduct a consultation with your business regarding your specific business signage and media requirements. Should our signage engineers be required to visit your site to gather further information and metrics required for the design, construction and pre-installation checks of your custom business signage we can travel within the Yorkshire area.
No matter what your business's custom signage requirements are, we have a sign company solution to fit:
Internal signage & Informational displays – Are internal displays for you business's premises required? Our signage installers can come to your premises for installation, 24hrs a day to minimise disturbance to your business.
Custom site mapping displays – We provide both digital marketing custom mapping solutions and fabricated solutions to compliment both your online presence and your business's site, if on premises mapping signage is required, this will be developed and installed inline with your requirements. Check here for more details.
Vehicle wraps and decals – Does your company's vehicle or vehicles require custom decals or wraps advertising your business's information? Either you can come to us for a quick and efficient decal or wrap install or we will travel to your location at a time that's convenient for you. We also have magnetic van signage and decals available which can be delivered to your door, nationwide.
Window Displays - Are you planning a new product release for your business? We can come to your premises and quickly install any signs, stickers, decals or displays inside or outside your premises.
Exhibition Stands - We can fabricate and deliver custom exhibition stands to your premises or conference location if required. The only limit to these bespoke event stands is our designers, and your business's imagination. While the event may only have a finite time, the addition of online marketing and social media attributes is a must so your business's customers know where to find you once the event is over.
Trade Show Displays - Similar to our exhibition stands, we also design, print, fabricate and install trade show stands, right at the events location to save your business the hassle of organising logistics internally. Again, these events only have a finite time, the addition of your business's online marketing and social media attributes is essential and our designers are trained to integrate this information perfectly.
Our sign installation engineers have even decal wrapped electricity generating wind turbine propellers (before they were hoisted up and running).
Towns and cities such as York, Leeds, Scarborough, Middlesbrough, Hull and their surrounding districts are on our doorstep. We are however strategically positioned in the North East and for larger multi location jobs we can operate nationwide, right across the UK.
Once requirements have been gathered via online or offline consultation, media design and optimisation will begin. Signage design, with social integration where required will be developed by our highly skilled graphics designers, to meet the exact specifications laid out within the planning stage. Client approval will be requested for all media created. We feel customer involvement with the design process is essential to ensure your business is 100% satisfied with the resulting branding and design of your business's custom signage creation.
It's worth mentioning again the vast array of custom business signage we have available for clients at DMMBlitz. Business signage company solutions:
Magnetic signage, magnetic van signage, van signs
Shop signs, office signs, cafe signs, retail signs, restaurant signs
Vehicle wrap signage, van wraps, van decals
Exterior signage, advertising signs, pub signage
Vinyl signs & acrylic signs
During the design and fabrication process, our sign company experts will advise your business on any relevant building permits or official notifications that need to be made, and ensure all associated ISO standards are met within the signage fabrication and installation process.
When sign installation is approved and ready to take place, fast, trained professionals using the very latest personal protective gear (PPG) and installation equipment will arrive on site. Following all building standards throughout the process for both internal and external work, causing minimal disturbance for your customers and staff if installation work is carried out during 'office hours'.
Although if circumstances dictate, signage and graphics can be installed 24hrs around the clock at your business's discretion.
The installation of signage and decals is an art form in itself, depending on the materials used and their implementation, there is usually only a single chance to position and fix the signage correctly. Decals and signs are easily spoiled and the fabrication process will require a rerun, if this is not carried out by experts.
Signage and decal installation is not a job that should be taken on by anyone but trained professionals. Let our team of signage engineers deal with the design, fabrication and installation of your signage. While you do what's most important, focus on your business.
DMMBlitz is at the ready, if your business requires custom business signage, displays, etc of any format. Contact us now for the best available rates, and to avoid lengthy lead times.
We're interested in talking
about digital marketing for your business.