Project Details
Client: DigitalBuzz Group
Year: 2021
Timeframe: 6 months
Main Service: Web Development, SEO, SEM, ++
Return Over Investiment: 90%
Full Website Development Service - Sports Betting Website
A project the DMMBlitz online marketing consultancy agency became involved in from the offset relating to sports betting.
This project covers multiple aspects of online digital marketing. We'll provide some detail on how we were involved from initial digital marketing consultation, and the work completed in the sections below.
Using a high quality WordPress template we designed and implemented a user friendly interface for the sports betting websites homepage and main landing page within our website design and development process.
The landing page covers all areas of online sports betting. Our client wishes to market and provide visitors with a newspaper style experience which offers visitors a variety of information relating to online betting for a multitude of sports, including inplay betting.
What TheBetMatrix.Win wanted was a site with specific categories, or newspaper style sections for each individual area of the online sports betting marketplace.
These included inplay football betting services, betting bots for a variety of sports including football and horse racing. Also requested for coverage, was a sports betting strategy section including details on sports betting exchanges, betting apps and a number of other related categories.
In depth SEO keyword research was carried out for our client in relation to each area of sports betting they were wishing to target with the website. The SERP ranking of some of these specific keywords are already ranking in the top 10 of google search within three months of the website being brought online.
The websites meta data, including titles, meta tags, meta descriptions and search engine schema markup has all been optimised inline with the keyword research carried out to maximise SEO performance. The site is now generating valuable google search console data which will enable further optimisation of on page SEO content.
The site is showing a very promising month on month increase in organic traffic due to the on page search engine optimisation carried out.
DMMBlitz has begun off page SEO now that the website is online, via outreach for potential link building partners and has begun to develop relationships with other websites within this category for traffic sharing, and any other off page SEO opportunities which may arise.
The original template has been optimised for performance via the installation of additional plugins to enhance the websites speed, organic SERP results and general online visibility.
Both Google's search console and Microsoft's Bing Webmaster tools have picked up on this and are displaying good metrics as a result.
DMMBlitz will continue with off page search engine optimisation for the client as they continue to add new sports betting content.
Social media for the client was set up, configured and also optimised on the clients website. This social media optimisation process covered four different social media channels including Facebook, Instagram, Twitter, Pinterest, with plans to add both Twitch and YouTube in the near future.
Social sharing, follow buttons, and content buttons to share content from the clients website when used, were also optimised to obtain the best possible results. When used by the sports betting websites visitors wishing to share the sports betting content to social media platforms, the content is automatically optimised for the social media platform being shared to.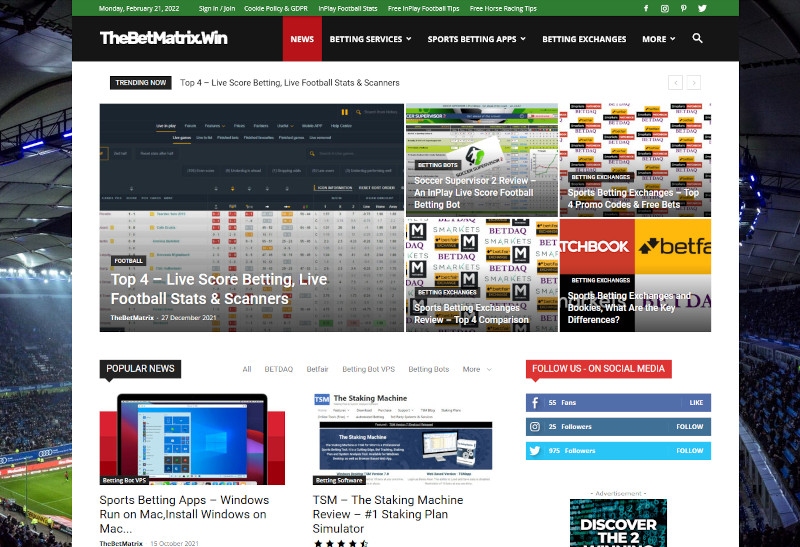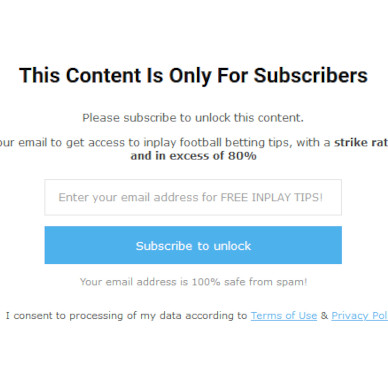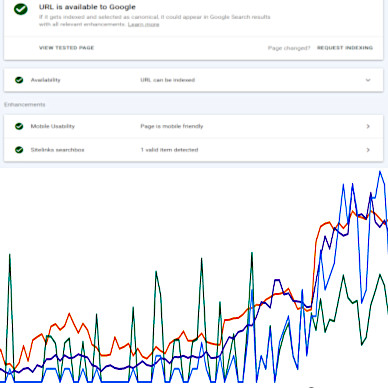 All sites produced by DMMBlitz are 'on-page' SEO optimised by design. Full analytics are included out of the box. Newsletter, eMail contact form, social media integration are included as standard.
DMMBlitz offers a multitude of digital marketing services to further expand your business's online presence. Contact us for details of the packages available for all budgets and a tiered pricing model depending on the level of service required.
We're interested in talking
about digital marketing for your business.