Search Engine Marketing, Google Ads & Bing Ads – Digital Marketing Services
Search engine marketing, abbreviated to SEM, is a strategy used in digital marketing to increase the visibility of a website.
Nowadays the term is almost always used in relation to paid ads that are showcased within the results of search engine searches. At DMMBlitz our SEM service is limited to paid ads, our organic search traffic SEO service can be found here.
There are a number of providers for pay per click marketing services or PPC as it's commonly known. Google Ads formally known as AdWords, and Bing Ads from Microsoft share around 95% of the market. We offer search engine marketing PPC management services for both platforms, including Google Display ads on the Google Display Network.
The benefit's of using our pay per click marketing services are vast. Your ads will be shown to search engine users who perform searches for selected keywords or phrases. This process can be optimised in a multitude of ways to gain the best results for your PPC spend. Our search engine marketing management specialists are fully certified to carry out this SEM optimisation service.
Remarketing lists may also be compiled based on previous search clicks your ads received, this allows for re-marketing of your company's products and services to potential customers who had previously shown an interest. Audience targeting is also available, this allows the display of ads to people defined to be within a certain audience. People categorised as being interested in outdoor activities would likely show good results for an outdoors store.
The data generated within search engine marketing campaigns can also be used for display ads, YouTube ads and ads within eMail services like Gmail and Outlook. We offer a separate YouTube Display Ads service. All Ads can be geo-targeted too, meaning you only pay to show your ads to people within a specific geographic region defined by you and/or optimised by us.
DMMBlitz offer new deployment PPC ads services & existing PPC campaign account audits and optimisation. Discounts are available when SEM and SEO packages are purchased together as a lot of the research involved can be used across both digital marketing services.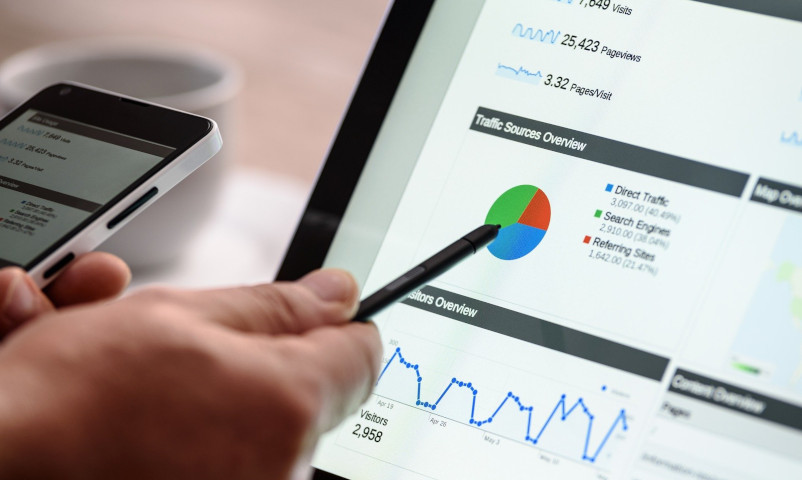 Google Ads & Bing Ads
Certified Professionals
Guaranteed Results
With Google Ads and Bing Ads search engine marketing covering almost 95% of conventional internet searches, DMMBlitz has your SEM covered. Only certified professionals with Google Search certifications and Microsoft Advertising certifications will carry out account configuration, audits, optimisation and your company's PPC management.
For SEO services to increase high quality organic search engine traffic to your business's website, please check here. Alternatively read on for information on the SEM process we follow or contact us now for details on our packages and tiered pricing model.
Initially we will need to consult with you regarding your expectations from search engine marketing. Several strategies exist, maximise clicks, maximise conversions and impression share. These can also be broken down into the following categories, awareness, consideration, conversion and revenue focused bidding strategies. We use smart bidding optimised with machine learning to get you the best value clicks for your PPC marketing spend.
We will optimise the Google Ads or Bing Ads strategies depending on your specific requirements, be those visibility, clicks, conversions or revenue. A combination of strategies can also be used for campaigns with a broader reach. Re-targeting & audience targeting are also available should metrics data show they may be fruitful. Ad campaigns will be configured inline with KPIs.
For clients with an existing SEM marketing setup, Google or Bing Ads accounts will be fully audited with a check list put in place for the ads account optimisation.
Our account setup, audit, optimisation & management process aims to deliver the following:
Review of Goals & KPIs (Key performance Indicators)
Finding areas of spend waste
Identifying new opportunities to expand
Optimisation of Account structure, Campaigns, Ad Groups
Optimisation of Ads, Ads copy, Keywords, Extensions
Increase in Quality Score
Optimisation of Targeting, Re-marketing, Conversions
Tracking, Attribution Models, Analytics Optimisation
Spend & Bidding optimisation (CPC, CPA, ROAS, tCPA, eCPC)
Landing Page experience review
A/B Testing
Budget forecasts, analysis & options
Performance Planning
Enhancing ongoing management processes
Please be aware that some performance optimisation features and configurations require a certain amount of Google Ads & Analytics data/metrics which may take time to log/acquire e.g certain aspects of re-marketing, certain conversion attribution models, etc.
At this point, new Google Ads and Bing Ads accounts or existing pay per click accounts which have been audited should be considered optimised and ready for a live spend to start funnelling high quality traffic to your website. Full access to ads and analytics accounts will be provided.
Ads accounts should be audited & optimised on a regular basis, larger accounts more frequently. Ongoing management, monitoring, optimisation and performance planning is recommended by Google Ads, Bing Ads and DMMBlitz to keep up with the latest market shifts and trends, and to ensure your business is only paying for the highest quality search traffic available.
It is highly recommended that our search engine management agency service should be taken on an ongoing basis, with a retainer agreement in place for us to monitor and optimise your business's ads accounts to ensure the best possible results.
DMMBlitz has packages available for all budgets and a tiered pricing model depending on the level of service required. Whether your business requires new ads accounts setup or has existing SEM ads campaigns we can create a bespoke PPC solution. Contact us for more details.
We're interested in talking
about digital marketing for your business.