SEO Agency Service, Affordable SEO Services Start Here
SEO or Search Engine Optimisation is the term used for the techniques involved in the quantitative and qualitative increase in organic search traffic along with general brand exposure online. Organic search traffic is traffic that has come from organic searches, rather than paid ads or pay per click marketing.
As an SEO agency it's our job to get your business as high as possible in organic search results for search terms related to your company. This is done by optimising content for specific keywords or keyword phrases which will rank your business high in searches and drive high quality traffic to your website and business. These are called SERP results or the Search Engine Ranking Position.
SEO should be carried out for your online marketing presence as part of your business's digital marketing strategy, if you used our web design service your business's website will be on-page and technical SEO tuned already. We also offer a PPC service for paid clicks, if you are looking for a Google Ads or Bing Ads pay per click service we do offer this, please check here.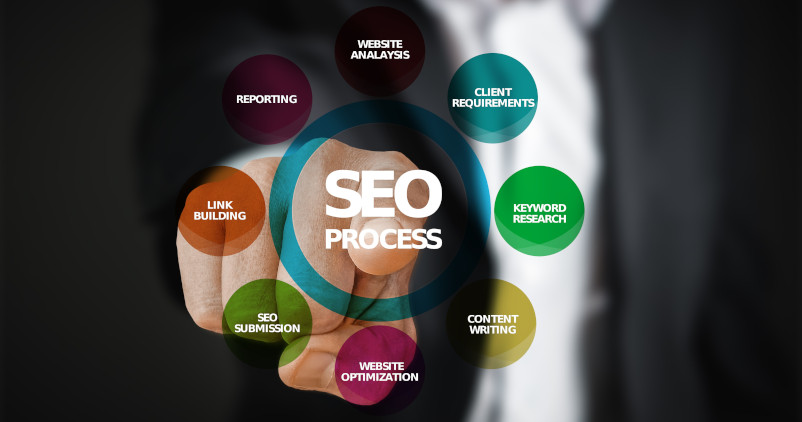 Rank Higher
Professional SEO Service
Custom SEO Client Panel
Guaranteed Results
We offer several tiers to fit any business's online SEO performance marketing requirement, and packages are also available which combine multiple digital marketing services. Contact us for more details or read on to see exactly what DMMBlitz's professional SEO service is all about.
During SEO consultation and audit DMMBlitz will look at all three areas of SEO, on-page SEO, technical SEO and off-page SEO. All search engine optimisation techniques can be tagged within one of these three categories. This makes it easier for us as a professional SEO agency to execute optimisation plans and also easier for your business to see exactly how and where the optimisation is taking place.
At this stage a clear SEO strategy will be defined that is a custom fit for your business's search engine optimisation needs. DMMBlitz offers affordable SEO services, tiers and packages are available for all businesses requirements.
Sites designed by our web development service will be SEO optimised as standard, as such the on-site SEO potential of this specific service may be limited in that respect. The same is applicable for technical SEO, if your web design was provided by us, the technical aspects of search engine optimisation will already be in place. One of which is a super fast website page load speed, which is guaranteed as standard for websites on our state of the art cloud hosting infrastructure.
Certain aspects of SEO take place naturally with new websites. This optimisation will take time to synthesise, although we will give it a helping hand using search engine back end developer tools like the google search console, google my business, etc. Factors like domain authority will take time to build. The actionable insights we found during our SEO audit will be implemented and optimised at this stage.
It is of utmost importance to Google, Bing and other search engines to keep their exact ranking algorithms a very closely guarded secret. As a search engine optimisation agency we have in-depth knowledge of what's required for on-page, off-page and technical SEO to get the SERP results your business needs. Unfortunately we can't go into too much more detail on actual processes we follow as a good magician never reveals his tricks.
We can however say that full transparency of the results will be available and details of the research carried out into keywords, technical SEO aspects, off-page SEO and on-page SEO and our related findings will be available.
Once the SEO process has begun clients will be given access to a custom SEO panel which shows SERP results, SEO analytics and some other metrics. From here you can keep track of your business's search positions for organic search results, related to keywords and phrases specific to your business. The panel allows you to visualise specific search phrases for your business rising in their organic search result ranking position using metrics and graphs.
Access to a complete website traffic analytics platform will also be provided which allows you to monitor key metrics including conversion data. While the SEO panel is a specific component of the search engine optimisation agency service DMMBLitz offers, you may already have access to the analytics platform through another digital marketing service we provide. This provides both quantitative and qualitative insight into how your online marketing is performing.
For paid and organic search engine marketing a combination of organic traffic search engine optimisation and paid ads is recommended. While organic results provide the highest quality traffic available, PPC ads provide instant traffic which when measured and optimised correctly can contend with, and depending on investment, outperform the results organic search optimisation provides.
DMMBlitz offers several tiers to suit all business's online SEO marketing requirements, and discounted packages are also available which combine multiple digital marketing services including PPC.
We're interested in talking
about digital marketing for your business.