A Digital Marketing Agency at your fingertips.
Experience, Design, and Intelligent Digital Marketing.
Get Started
Digital Marketing
We'll help you to refine your strategy without the false starts and missteps that come with doing it alone.

We cover it all!
Free Consultation!
For all services on offer we provide a free initial consultation & price promise.

Bespoke packages are available to fit your business's needs and digital marketing strategy.
Marketing Metrics
Full access and reporting of metrics for your digital marketing spend.

Watch your online presence grow.
Our Approach
As an online marketing consultancy we are well aware that one package does not fit all. We create a bespoke digital marketing solution for all our agency clients.
Our aim is to help your business show the right information, to the right person or business, in the right place, at the right time.
About Us
Bespoke Solutions - For Your Business
Total Coverage of Online Marketing
Industry Leading Technology
Full Transparency of Metrics & Spend
Unbeatable Price Promise!
Digital Marketing Consultation
.
DMMBlitz is a digital marketing consultancy and internet marketing agency. Specialising in the development, implementation, management and monitoring of your business's paid and organic digital marketing.
With digital infrastructure playing a key role in internet marketing, we also offer world-class cloud services spanning the world's top 3 cloud providers to give your business the most solid online foundation available.
Along with covering all internet marketing channels from website development to social media and PPC ads, we also provide offline creatives to embellish and grow your business's digital presence. Whether your business is a new venture, or an existing company looking to spread your wings, we have services available to suit all requirements.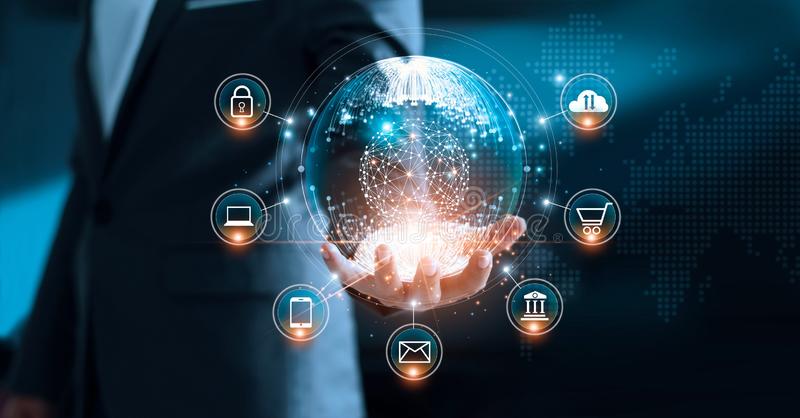 DMMBlitz will create a bespoke digital marketing package
unique to your business's specific goals and objectives.
Full Digital Marketing Spectrum Coverage
Certified Professionals
Returns In Excess of 300%
PRICE PROMISE!
The planning and implementation of digital marketing agency services can be broken down into the three steps defined below. At DMMBlitz we can become engaged with your business at any point in the online marketing journey. Be it strategy consultation, research and development, creative design, implementation, monitoring and management.
The first step of the digital marketing consultation process will require an online meeting with your business's marketing personnel and any other staff and management assigned to ensure the integrity, delivery and continuity of your company's goals.
Once this initial consultation and assessment is complete we can begin to audit and assess any online marketing channels currently in use, although an existing digital marketing presence or strategy is not a pre-requisite or requirement. Once an audit has been completed we can start to deliberate and draft a bespoke digital marketing strategy which best suits your business goals, requirements and budget. This will include exactly which online channels will be used and a scope for digital agency services implementation.
After the consultation and assessment process is complete a digital marketing agreement can be drawn up with specific milestones and a finalised digital strategy for implementation. DMMBlitz will require both parties to sign this agreement to establish integrity and transparency throughout the internet marketing delivery process.
Strategic planning will commence inline with the milestones specified in the digital marketing agreement, if any additional clarification is required at any stage we will remain in full contact with your business to ensure goals, objectives and budgets are met.
During the development process our team of certified professionals will begin work on your business's agreed online marketing solution. For more in depth details on development phase of the digital marketing agency services we offer please check our individual services pages details.
Once development, research and the creative design process is complete DMMBlitz can begin to rollout and implement the agreed deliverables specified within the digital marketing agreement.
At this stage internet marketing solutions should already be in place, it's not necessary for DMMBlitz to have developed or implemented these solutions for us to step in and begin management. Certain online marketing services require regular updates, modification and optimisation. Some examples are paid ads, PPC marketing with Google Ads or Bing. And social media marketing through Facebook, Instagram or Twitter and eMail/SMS marketing.
Other online marketing channels can be better managed with regular monitoring intervals to keep inline with the latest trends and technological developments. Performance marketing monitoring best suits internet marketing solutions such as website design agency services, social media optimisation and conversion rate optimisation.
Ongoing audits can be carried out at any time, completely at your business's discretion for most of the digital marketing services we provide. We will suggest if and when this may be required.
Digital marketing consultancy packages and service tiers are available to suit all budgets and requirements. At DMMBlitz we cover the full sphere of online marketing services currently available. Please contact us now for the quickest lead times and best rates available. Or feel free to read on and discover more about the online services and creative processes we cover.
At DMMBlitz we are a full spectrum strategic digital marketing agency who will transform the way you connect with your customers. We can focus on your company's online marketing strategy, delivery, management and monitoring giving you time to focus on your business.
We're interested in talking
about digital marketing for your business.